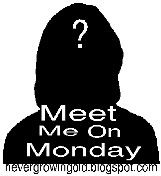 Questions:
1. What are you wearing right now?
-Excel Mechanical SweatShirt and T-Shirt, Blue Jeans, Socks, and my Slippers.
2. Do you have any freckles?
-Yep tons of them! ;-)
3. What is your favorite Lifesaver flavor?
-Variety Pack! I could never pick on particular favorite!
4. What is the last movie you saw in the theater?
-The Blind Side! We don't go to movies much.
5. Would you rather live without tv or without music?
-Tuff one! I would have to pick TV. I could aways go on the internet to watch Days of or lives!!!