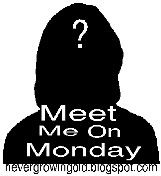 Questions:
1. Did you watch the Superbowl?
-I watch it every year. See my Post about SuperBowl Traditions
2. What is the last book that you read?
-Lipstick Jungle is the last entire book I read. See this post to read why.
3. What is your favorite kind of cake?
-Marble. Cuz you get the best of both worlds. Chocolate and White!
4. Do you snore?
-I have caught myself on occasion snoring. But I would actually have to be sound asleep in order to snore. My husband snores so much my son can hear him down stairs.
5. Do you play an instrument?
-In School I played the Saxophone. I hated it. I can also play the organ and Drums but I'm not that good. ;-(